Rental Car Review: 2015 Ford Taurus LTD
Introduction
I'm the sort of person who wants to get to the airport as early as possible. But that's not to say I like airports; once I've landed, I also want to leave the airport and be on my way as fast as I can. So I prefer to carry on instead of checking bags, and I'm keen to find any way to make post-flight items faster. Whether that's ordering an Uber to pick me up while I'm still on the plane so it's ready for me when I get to the exit (after timing that it takes at least 10 min to get a pickup at SFO Terminal 3 since all the Uber cars are coming from the cell phone waiting lot), or pre-ordering a rental car if I'm away. I signed up for the Avis Preferred program, so I could avoid the lineups at the counter, and the inevitable pitches to upgrade my vehicle or pay for a bunch of extra insurance coverage, that typify the car rental experience. It promised that I could choose a vehicle class in advance, and then go directly to my assigned car without talking to anyone. The first couple times it was somewhat exciting, waiting to see what exact vehicle was there waiting for me. Sometimes it was about what I was expecting, sometimes a bit nicer. Never a total disappointment. Then Avis created a smartphone app and took all the magic out of it. I can now open it and see exactly what car I've been assigned. On my last trip I did just that, and found a picture of a Ford Taurus LTD staring back at me. In the Las Vegas airport rental car center (as with most rental car centers), the car you've been assigned is never in the first row. Avis makes you walk by all the nice cars in the "upgrade" section before getting to your Taurus, making sure you know just how easy it would be to drive away in another car. And did I really want to drive away in a Taurus? When I could be driving away in a Mustang convertible, or a Mercedes? Well, according to YouTube videos Mustangs seem very dangerous to drive, and one look into how much the Mercedes would cost me, made the decision. What I did notice right up front though, was that it wasn't listed as a Ford Taurus, but specifically a Ford Taurus LTD. That's the top level trim (except for the SHO). I'm typically used to rental car companies only ever buying base models, so I decided to give this one a try.
First Impressions and Interior
My Taurus was Bronze Fire in color. In the dim lights of the rental car center parking lot, it seemed a bit like the maroon color of my grandfathers last Lincoln Continental which I have fond memories of. It had a "dune" colored interior (which is just a nice way of saying beige). Dark wood trim on the doors, dash and top of the steering wheel gave it a classy touch. Upon sitting down, I instantly noticed that the seats were made of surprisingly high quality leather. Not the tough feeling leather you'll find in a base model BMW or Audi, but very soft and supple leather. This is important in Vegas, because I don't wear pants in Vegas during the summer, or long sleeve shirts, so my skin was going to be feeling those seats. There are also really nice soft touch plastics on the door and side of the center console that feel almost as good as the leather. Almost a textured version of the great plastic that makes most Apple smartphone cases that you can't stop touching. Unfortunately they didn't put that great stuff on the steering wheel, which was a bit of a letdown as it felt cheap in comparison. Space wise, the car felt very roomy, not quite BMW 7 series in spaciousness, but plenty of legroom, headroom both in the front and back seats. The ford.com site seems to be very proud of the Taurus's "wide stance."
Driving
My least favorite part of this car had to be the engine. A naturally aspirated 3.5L V6 that wasn't going to win any drag races, nor any fuel economy competitions. Supposedly it has 288HP, but it sure didn't feel like there was that much power available. Then again, the car is quite heavy at nearly 4200 lbs. Fuel economy was dismal at a combined 18MPG across my 4 days of driving. The engine did not sound good at high RPMs, but was quiet and refined below 3000 RPMs. But this car isn't for driving fast. It's for sedately driving around town, insulated from the outside world, in your own portable living room. At that it excels. I'd talk about how the car handled, but it's clear this car isn't for taking corners at high speeds or anything ever described as "spirited" driving. So I didn't even try to test the limits of grip, or explore body roll beyond a couple of roundabouts (yes these actually do exist in suburban Las Vegas if you know where to look). It's a big heavy car that handles rather like you'd expect a big heavy car to do. It turns, it goes up and down streets, onto highways, into parking lots and garages just fine. But that's ok, not every car needs to prioritize speed over comfort. This car is named after the Ford LTD - and it shows.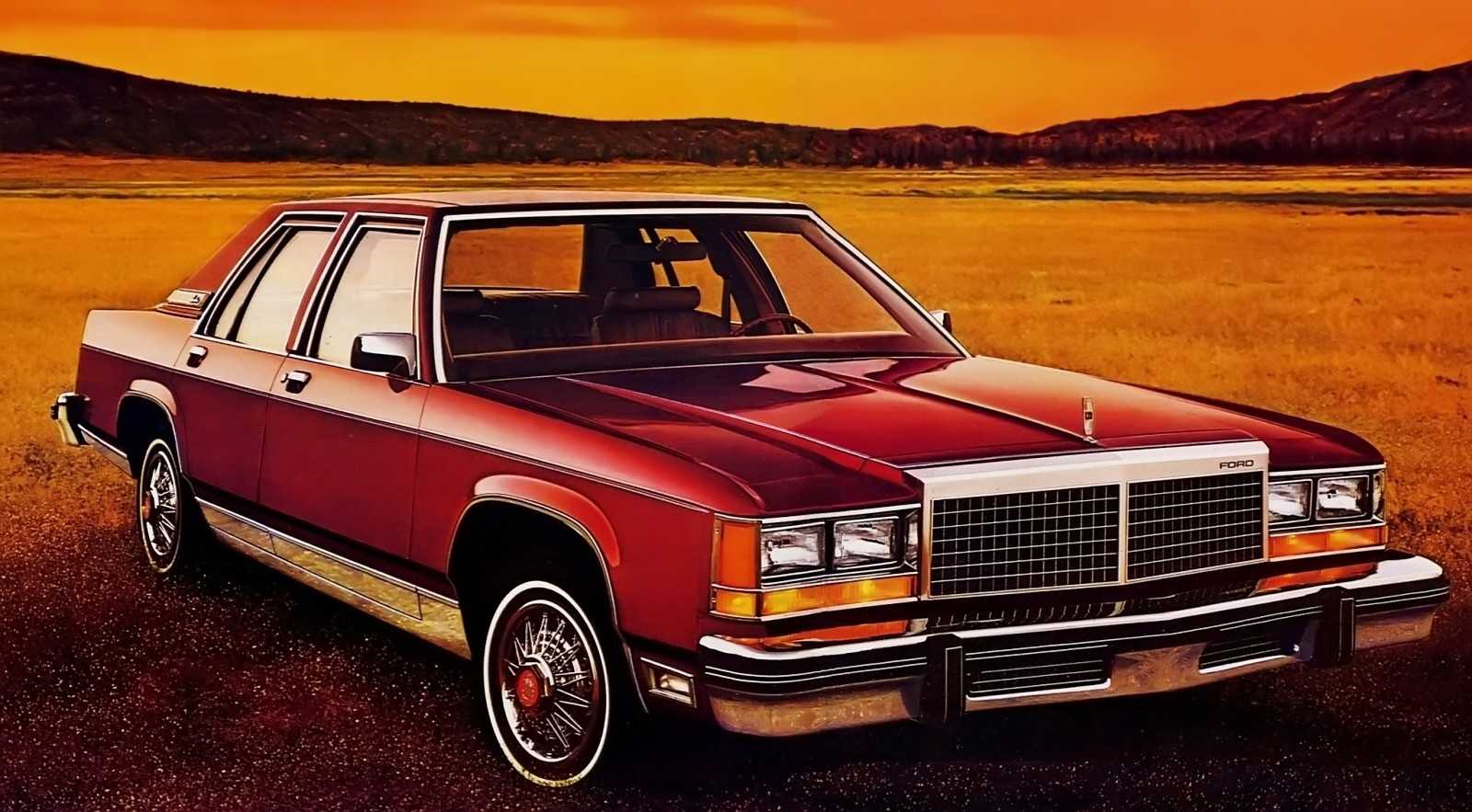 Enough about the engine and suspension, let's get back to those seats. Did I mention that they're ventilated (or "cooled" as the ford.com website calls them, perhaps in case people won't know what ventilated means)? Having light colored, ventilated seats is absolutely heavenly in 110F Las Vegas desert heat.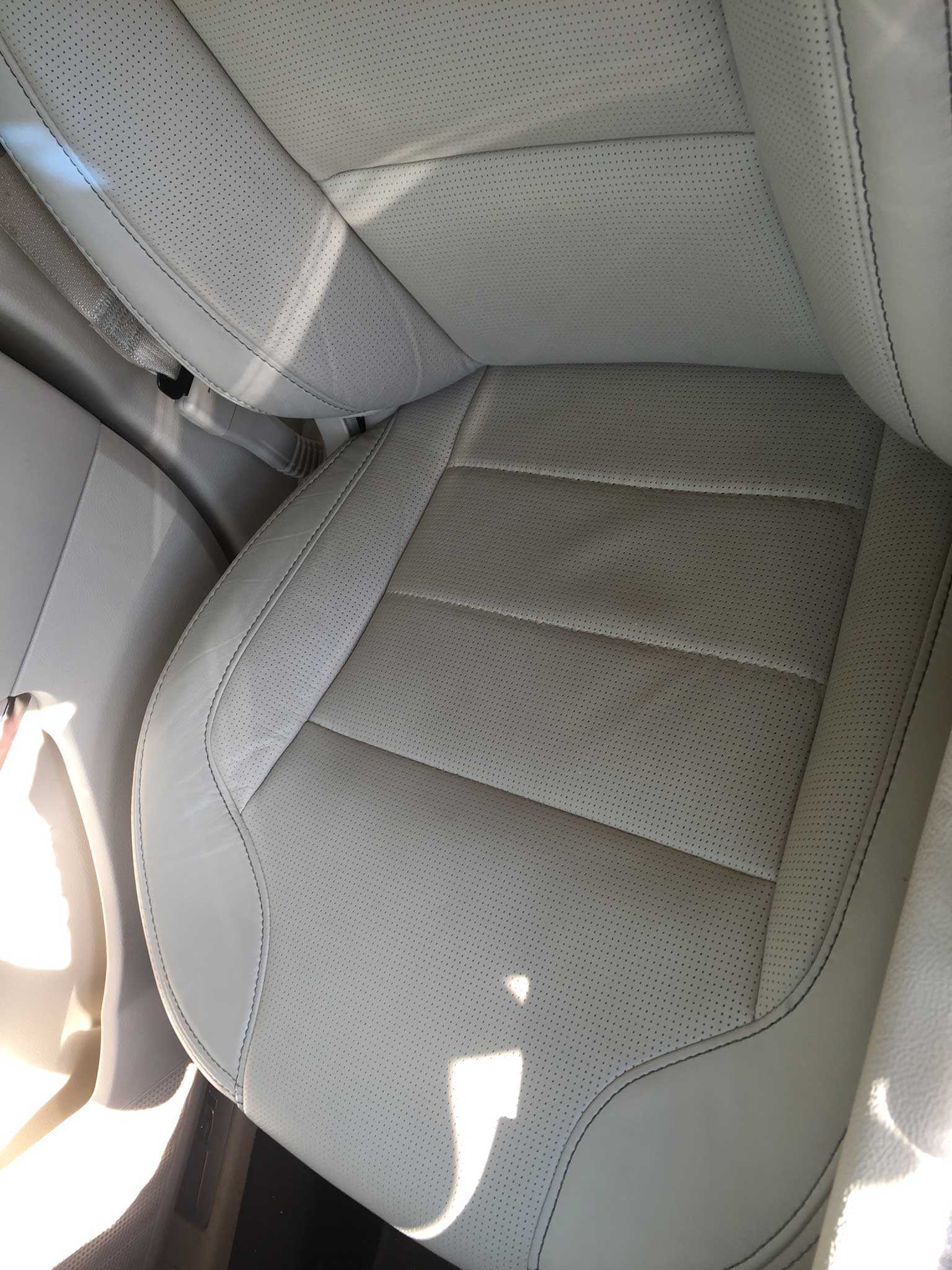 The entertainment system and navigation worked very well, except for not allowing you pair a bluetooth phone while driving. Once safely stopped, an iPhone was easily paired and used for audio streaming throughout the trip. I absolutely hate nanny features such as this. Especially since they're not tied into the passenger seat airbag sensor which could clearly indicate that a front seat passenger is present, and is possibly the person trying to pair their phone.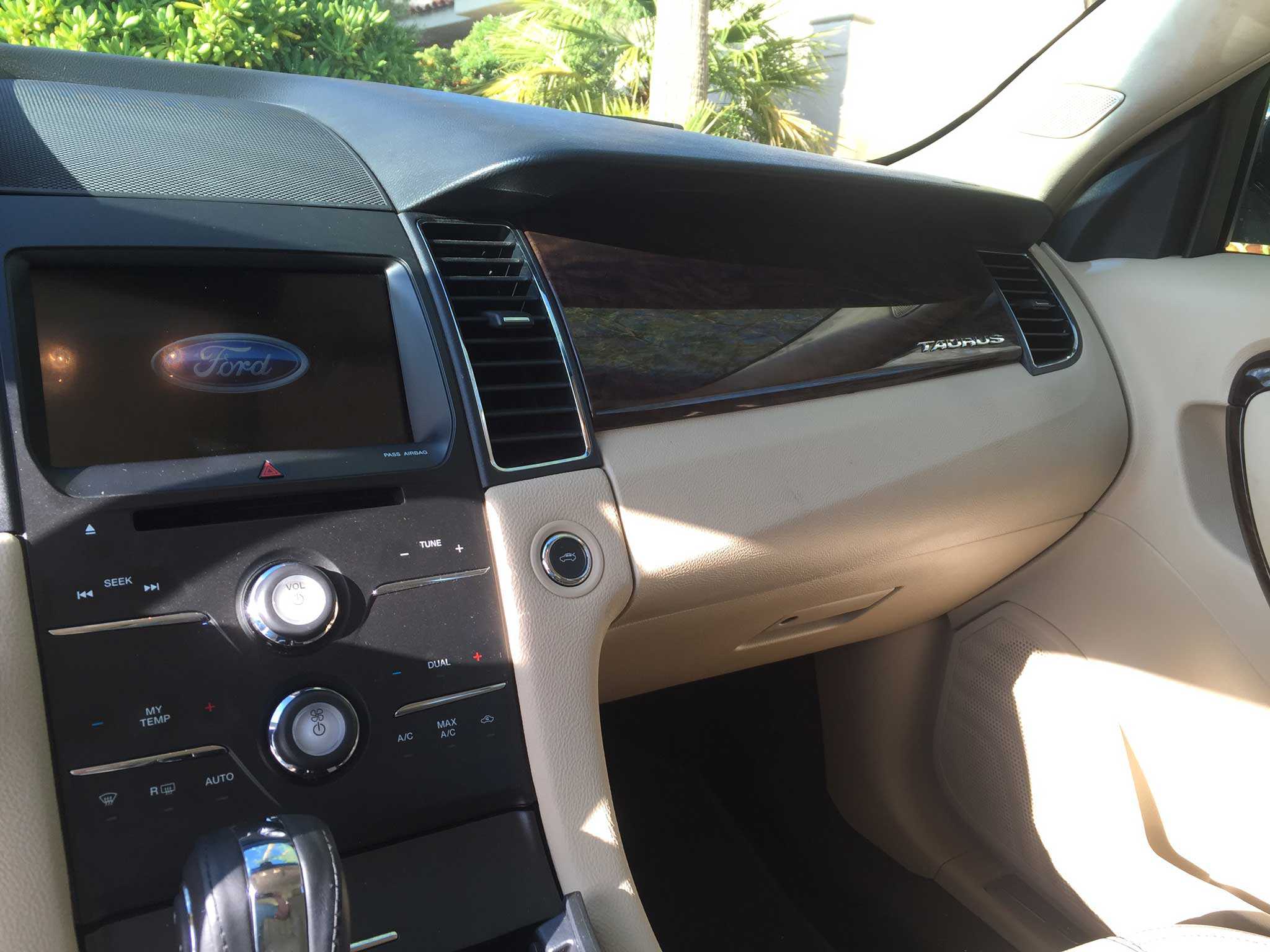 Dash displays to the right and left of the speedometer are a neat item, but limited by few configuration options. The items on the left side can't be used on the right display and vice versa. I couldn't show current fuel economy and RPMs at the same time. Also, there was no tire pressure monitor, something that's offered on most cars now. But these gripes were rather minor.
Conclusion
This car turned out to be one of the most enjoyable cars I've ever rented. The equipment level was fantastic, better even than the last 2 BMWs (a 528 and a 740) I rented (mostly because of those ventilated seats, and because the LTD was an exception to the rental car standard of picking base model cars without any options). The ride was comfortable and relaxing, just the type you want on a vacation.