Buying an Aftermarket Battery Grip for the Canon T2i
Camera manufacturers have learned the Gillette lesson well. A T2i body can be found for under $900, but try to accessorize it and you'll easily eclipse the cost you just spent on a fantastically intricate piece of technology with some rather low tech items. I'm not talking about lenses here, those are all excellent investments. My reference is to consumables like batteries, and other model specific accessories like battery grips and remotes etc. Speaking of which, I just happened to be on the market for a battery grip and a couple extra batteries.
First stop was opteka.com. I've had good luck with their stuff before (despite the prevalence of google search references to their products being of low quality - everybody's got critics). Unfortunately they haven't updated their model line of battery grips to support Canon's T2i (which unfortunately doesn't allow compatibility with the T1i grip). That's one of the down sides of using a brand new model DSLR, the only one ready to go day one with accessories is the original manufacturer. But a few short weeks later, the aftermarket parts start to arrive. I would have reasoned with such a popular model line as the Canon's that Opteka would have already been selling them. It's almost August, and the T2i has been available since March.
eBay instantly turns up some good results c/o Honk Kong. $75 nets you a battery grip and 2 batteries. Not a bad deal - especially when you consider the retail price being charged for a Canon battery ($52) and grip ($160).
Now, with the low prices being thrown around for the battery grips - there's something worth noting. Not all of them are made the same. From what I can see there are two main models being distributed.
One model made by Phottix is a great piece of kit. Feels solid and well made, just like a real Canon accessory. This is the one I went with. Just like the OEM Canon, it's got a slide out battery tray that accepts 6x AA batteries, or a tray that accepts two Canon LP-E8 batteries. The buttons have a nice responsive feel to them, and the grip even feels like it's similar material to the main hand grip on the T2i.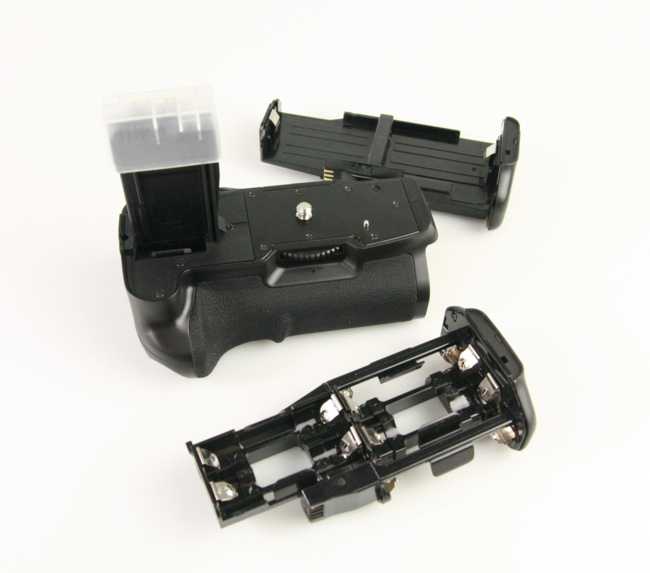 The other is clearly of lower quality. It doesn't include the crucial side buttons that are key to portrait orientation holding of the camera (having just a shutter button isn't enough - especially if, like me, you split exposure lock from focusing). They even managed include a wireless remote receiver - but on the FRONT, when the T2i clearly could benefit more from one on the back. Quite an unfortunate oversight. Not to mention the fact that the sellers haven't even updated their pictures to reflect the fact that the T2i requires batteries and grips that have four notches in their top, not three like the T1i. I won't go so far as to suppose they're selling an incompatible model, just an inferior one.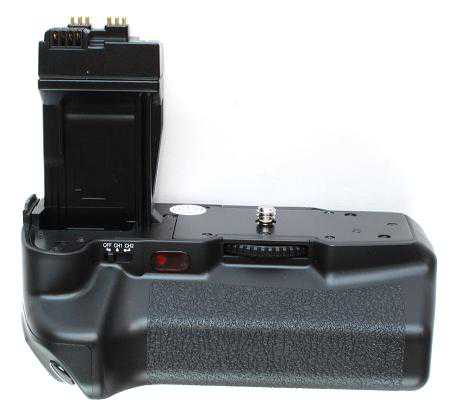 With the prices on eBay only differing by $30 or so between the two models - spend the extra and get the good one.